Expert Coaching and Guidance for You and Your Horse!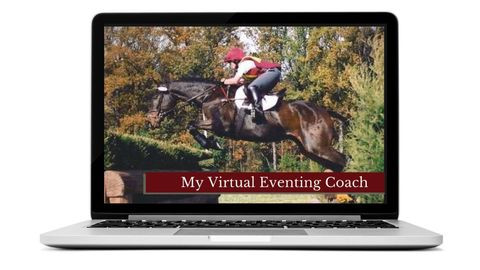 With more than 35 years of experience of riding through the top levels of both Eventing and Dressage, and 30 years of teaching and coaching riders at all levels, our Resident Expert Lesley Stevenson is here to help YOU with your riding, no matter where you live in the world!
****
We also have a resident Equestrian Sports Psychologist on board, Dr. Paul Haefner, who is ready to answer your questions!
Get Instant Access to:
Community

A supportive community.

Learning from others.

Educational discussions.

Tips & Tools

Daily concise tips, new tools & techniques.

Library of information on Lesley's corner.

Increased understanding of concepts.

Specific exercises for your specific problems.

Motivation

In-depth & personalized critiques & feedback.

Ability to come back for more clarification.

Motivation & inspiration.

Join Today and Get the First Two Weeks FREE!

One-on-One Coaching Program
**Announcing an exciting new opportunity!
We now offer 2 different levels of membership! In addition to the current library of information and personalized coaching offered to all members of My Virtual Eventing Coach - we are now also offering an ultra- intensive coaching program, to just a limited number of students each month! Take advantage of up to one full hour a day (every day!) of one on one communication, via phone or email! Discuss your goals, fears, and training issues, and plan your training schedules. We will talk about what you worked on that day, and how your ride went... and then together we will develop a plan for the next day's ride.

Just imagine how productive you will be when you have a well thought out plan for each day's work! Let us help keep you motivated, inspired, and solidly on track with your training program! Remember that this is an exclusive offer - and because of time restraints, it can only be offered to a limited number of students at any time! The cost is only $29.96 per day! Where else can you find private one on one coaching from a top trainer for that price??

Contact admin@myvirtualeventingcoach to check the availability status, and to arrange payment.
** Members send your questions, photos (only those you have legal rights to send), and links to your YouTube videos to:
admin@myvirtualeventingcoach.com or post them on our Facebook page
What Our Members are Saying
"Why do I love My Virtual Eventing Coach? Because I have seen amazing RESULTS! I have been a member for just over a year, and I am amazed at how much I have learned! Why have my instructors not been teaching me this stuff?! Things that I have been struggling with for YEARS I have finally mastered, just because thanks to you, I finally actually UNDERSTAND what the problem is! Thank you so much! I will be a member for life!"
* * * * *

"My Virtual Eventing Coach is a MUST for any serious rider - at any level!"
* * * * *
"Thanks for the great ideas! I never thought "virtual" coaching could work as well as this does! I've learned so much! Well worth the subscription! People in Nebraska and such where it's hard to find trainers really need you!"
* * * * *
Read other testimonials here.